¡BIENVENIDOS A GORDIE BOUCHER LINCOLN OF WEST ALLIS!
Soy Ashley Vega, y para mi es un placer asistirle en su proxima compra de su vehículo. En Gordie Boucher Lincoln de West Allis, tenemos una gran variedad de vehículos nuevos y usados de la mas alta calidad para todos los gustos y referencias! Cómo su agente de ventas le prometo un excelente servicio al cliente y siempre atenta a sus necesidades. Tenemos los mejores programas de financiamientos en el mercado de autos. Para mas información los invite a que me visiten en el Gordie Boucher Lincoln of West Allis en el 3161 South 108th Street, West Allis, WI 53227.
Servicio especial garantizado para ayudarlo a encontrar el vehículo de su gusto y al precio que más le convenga.


Ofrecemos el precio más alto por su vehículo en compra-venta.


Todos nuestros vehículos han sido inspeccionados por expertos.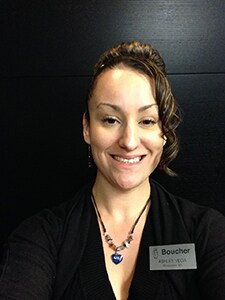 Ashley Vega
 Customer Service Manager
 3161 S. 108th St.
 West Allis, WI 53227
 (414) 327-6000